Green River Through Desolation Canyon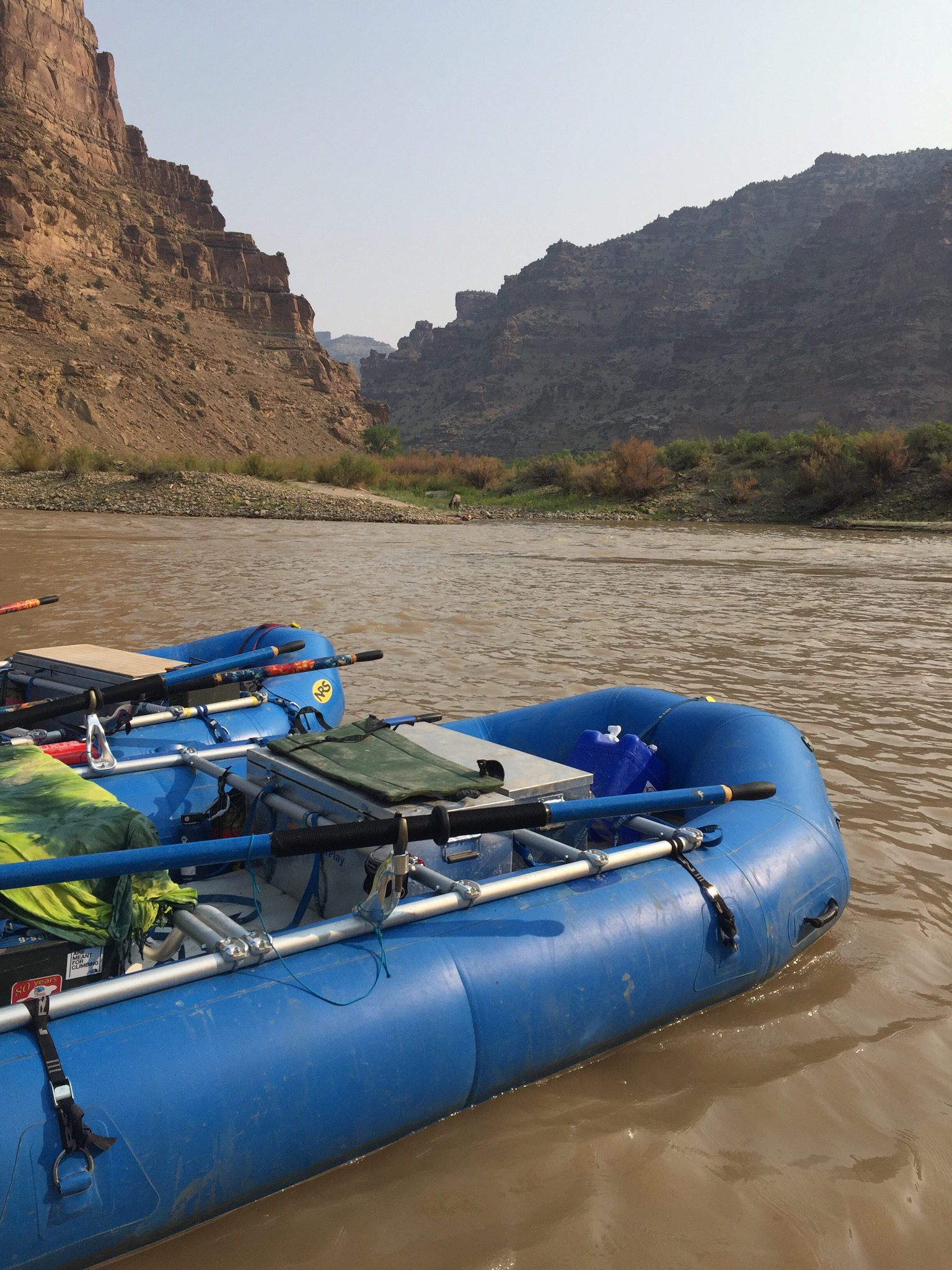 One of the first whitewater rafting trips I went on was on the Green River through Desolation-Gray canyons in eastern Utah. Starting a few hundred miles above the confluence of the Green and Colorado Rivers, it's a great first river trip for the would-be Grand Canyon or Salmon River rafter, with easy but fun class II-III rapids on a scale of class I-class VI, excellent camping on the river banks, and spectacular hiking through side canyons along the river's 84-mile distance. As long as you have the knowledge and experience, this trip is suitable for any type of whitewater craft, from rafts and dories to inflatable kayaks and even whitewater canoes.
Don't let the name fool you. John Wesley Powell may have seen the canyon as a desolate place on his original expedition, but the canyon is full of life and adventure, and if your crew is well prepared, you'll wish you could take another lap as soon as you reach Swasey's boat ramp.
Logistics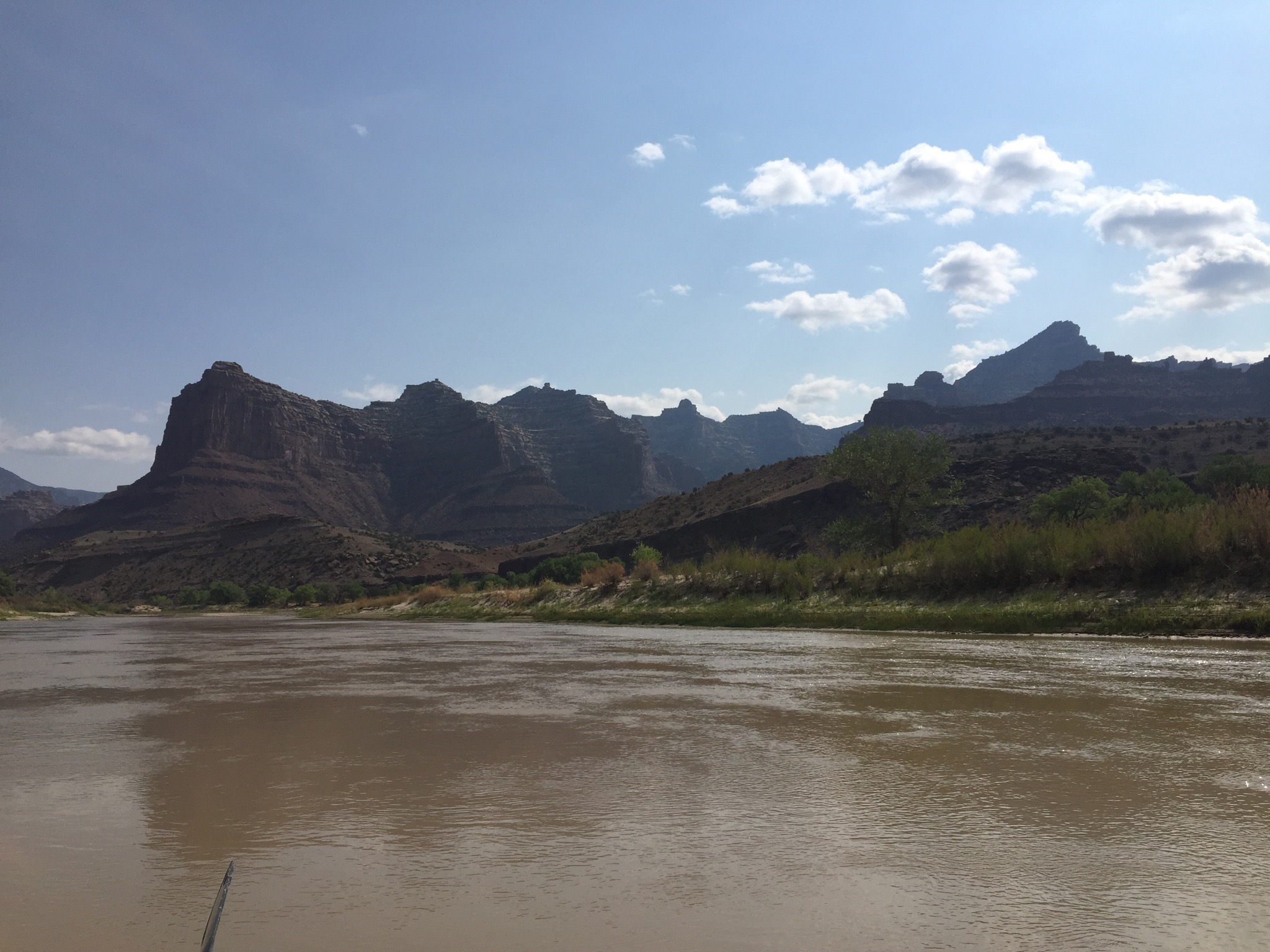 Permit & Season Information For Desolation Canyon Trips
Permits are required year-round for this great trip and are controlled via a lottery system from May 1st-September 30th, which must be applied for by January 31st every year. The river typically freezes over during the winter, making these river canyons dangerous and impassable. For this reason, the lottery season is the best time to float down Desolation Canyon.
Depending on what time of year you score your permit, the river trip will have a different character. Spring trips usually involve high water, with splashy class III rapids, cold water, and variable weather. During the summer, the water gets lower, and the fun rapids become calmer (though they still should be taken seriously). The water becomes bathtub warm, and frequent afternoon winds may be the only reprieve from the desert temperatures other than the cottonwood trees at camp. Fall trips usually combine low water with cooler temperatures, shorter days, and often rain or snow in the afternoons.
Make sure to apply for dates that you feel confident in your ability to make and enjoy since, to get a full refund, you must cancel your permit at least one month in advance of your launch date.
Getting There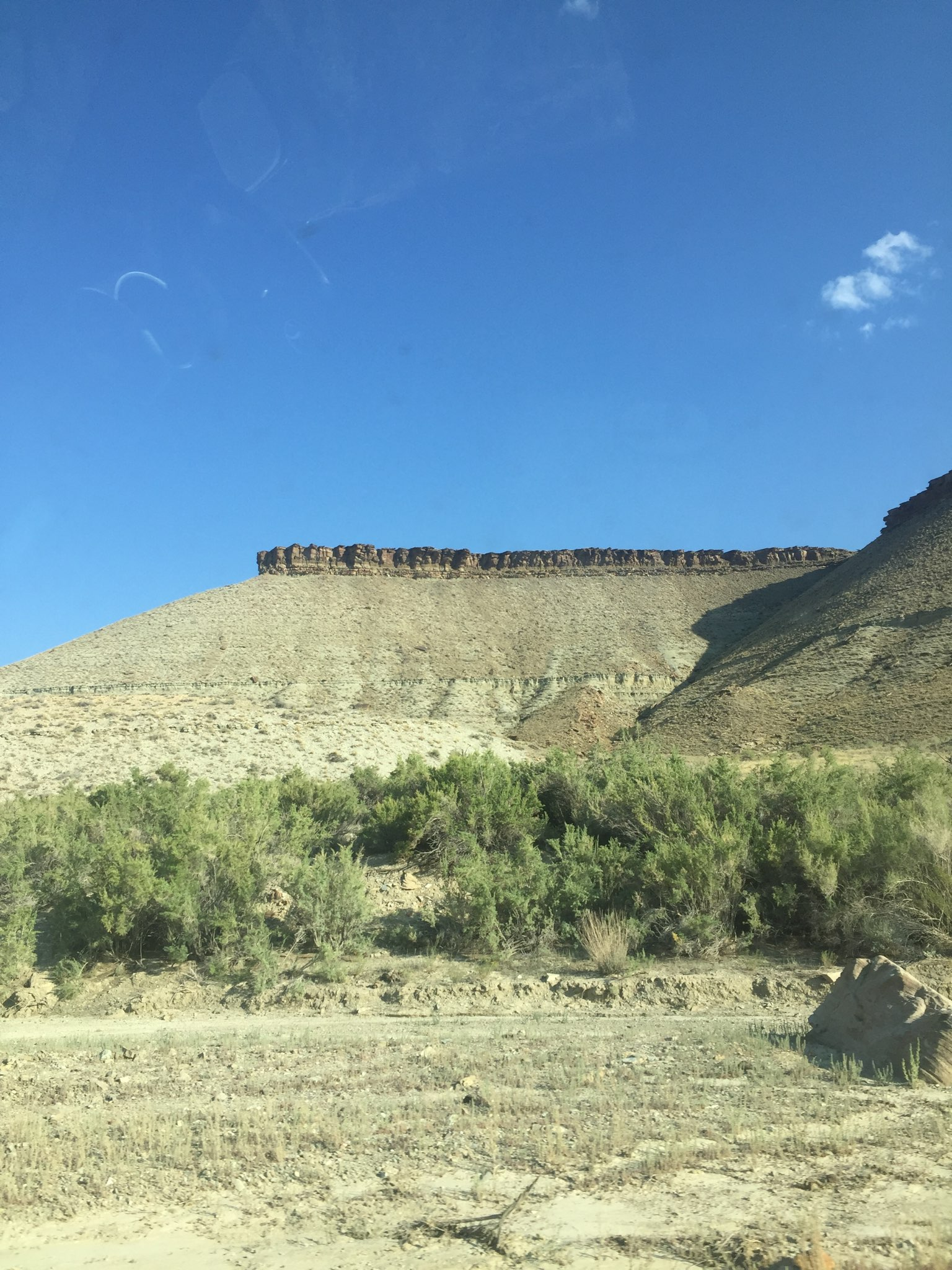 All river trips through Desolation Canyon start at Sand Wash, where a ranger with the Bureau of Land Management will check your permit and your required gear and camping equipment. Don't forget the groover!
There are plenty of places to camp at the put-in, as well as screen cabins for rent the night before your river trip. The mosquitos may be a considerable nuisance, especially during the summer and especially at the put-in, where insect biomass can rival the Amazon Rainforest, so a cabin rental can start your rafting trip off on the right foot.
Shuttle
From Sand Wash, you'll have an epic shuttle across the Colorado Plateau to get to the takeout near the town of Green River, Utah. Plan on at least 8-10 hours round trip, assuming Nine Mile Canyon road isn't in too bad of shape. Plan on a long day if you're self-shuttling.
If that doesn't sound like your jam, you can either hire a shuttle company to drive your vehicle for you, a list of which can be found on the BLM website for Desolation Canyon, or you can take a spectacular scenic flight from the town of Green River back to the put in. If you choose to fly, you will drop your gear off at Sand Wash the night before your rafting trip, drive to Green River, where you will leave your car at Swasey's boat ramp and spend the night, then enjoy a scenic flight up through Desolation Canyon and Gray Canyon, where you will spend the next 3-9 days whitewater rafting.
Desolation Canyon Rafting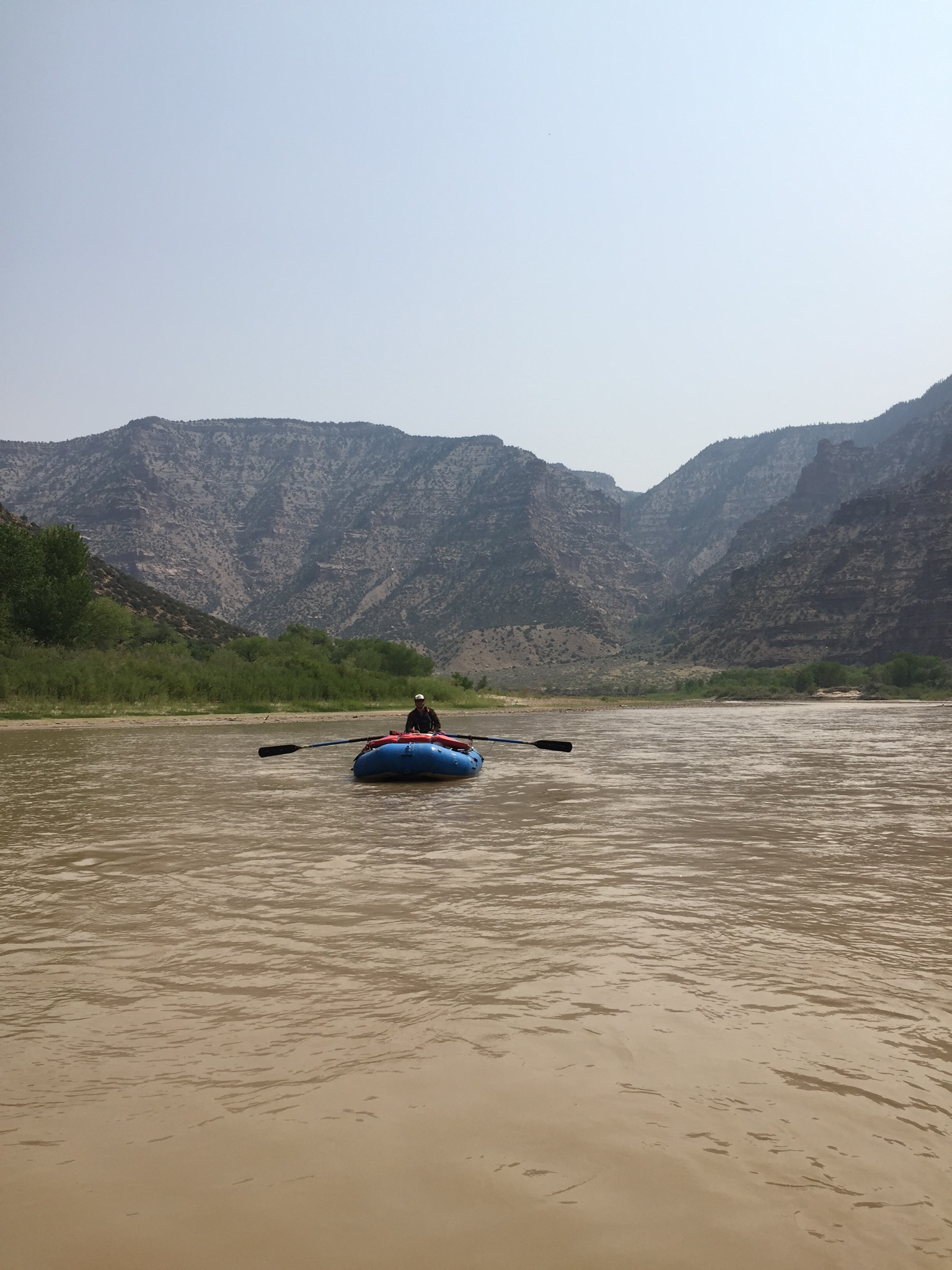 How Long Does Desolation Canyon Take?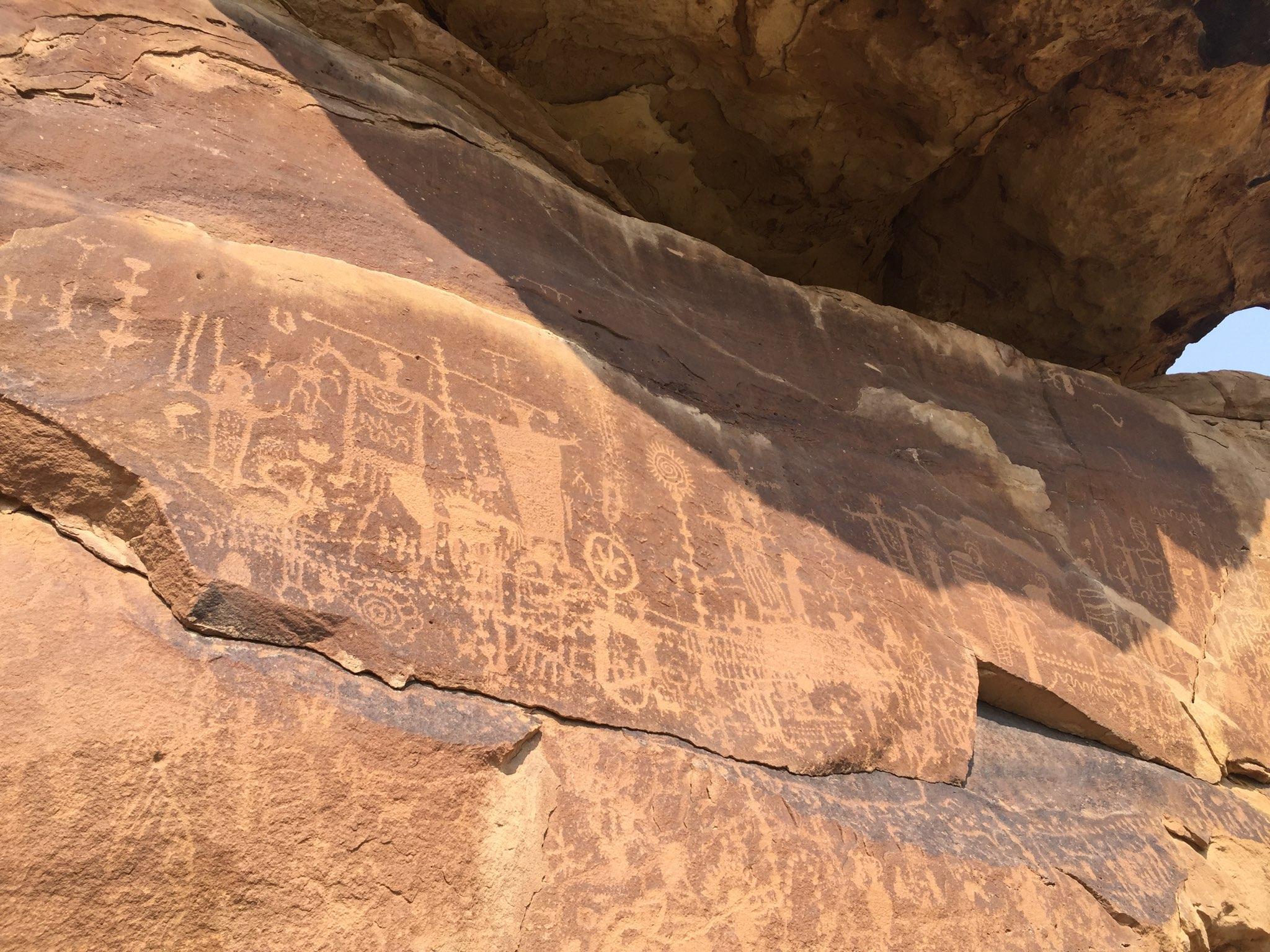 Desolation Canyon is an 84-mile long trip and takes a minimum of 3 days and a maximum of 9. While a 3-day trip is possible, especially with an outboard motor or in high water, most groups take at least 5-6 days to enjoy the canyon. Once you're in the canyon, you won't want to leave anyway.
The First Day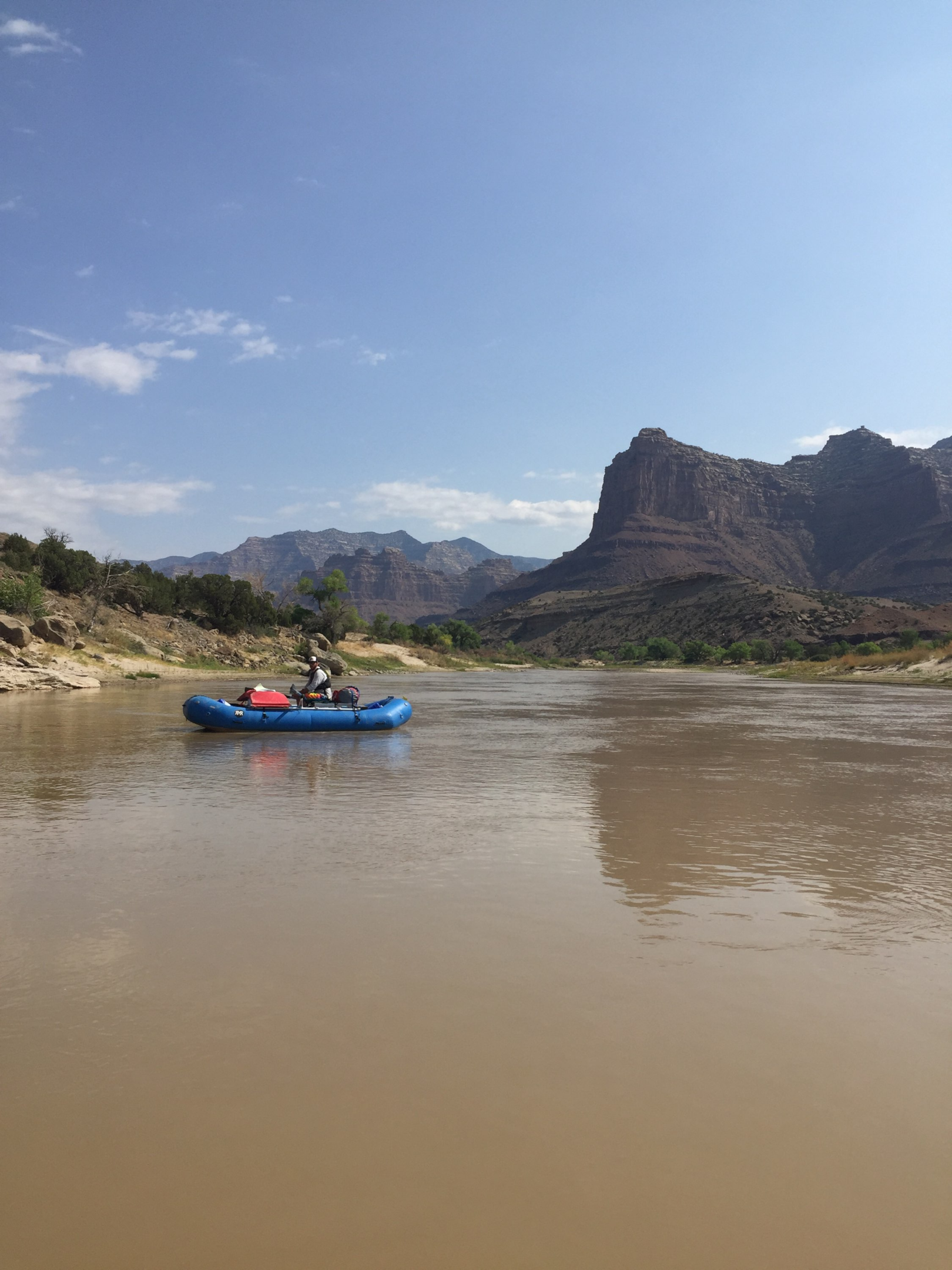 The first 25 river miles of all Desolation Canyon trips are most people's least favorites. But don't let the flat water discourage you; there are fun days of class II-III rapids ahead!
While you put your head down and row your raft or paddle your inflatable kayak through this stretch, don't forget to look up occasionally at the beautiful scenery along the river corridor. Along with the beautiful Utah red-rock walls that line the Desolation Canyon, more notable features include John Wesley Powell's lighthouse rock and Rock House Canyon, both on river right.
Don't get too lost in the scenery, though. It's a good idea to make as many miles as possible on the first day since the bugs are at their worst on this stretch of river. Desolation Canyon keeps getting better every day, anyway.
The Rapids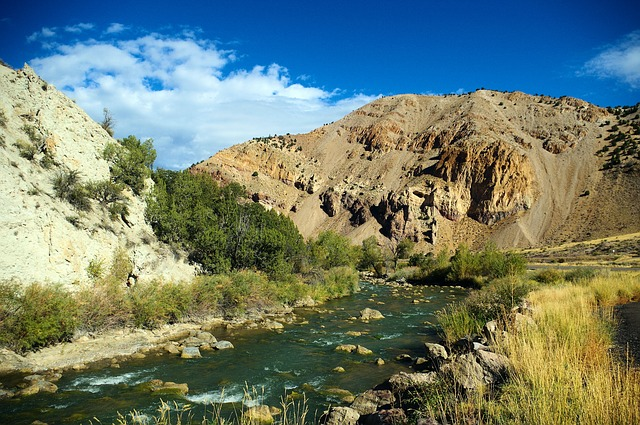 After 25 river miles, you'll come up on Jack Creek, the first of many class II rapids in Desolation Canyon. Like most of the rapids in the canyon, Jack Creek is a straightforward, read-and-run class II. Desolation Canyon is a fantastic stretch of the canyon river, but it isn't known for its gnarly whitewater rafting. However, there are a few that can cause trouble for the unwary or inexperienced with river rafting.
Steer Ridge
Until 2022, Steer Ridge was an easy class II-III rapid that was notable as the first big wavetrain in Desolation Canyon. However, a recent rock fall coming down from a side canyon has made this one much more challenging to navigate.
When I last ran this river at high water, Steer Ridge was an easy move, but it has already been the site of some epic mishaps, including wrapped rafts and shredded inflatable kayaks. Steer Ridge is definitely worth scouting on river left, especially if it's your first time down the river. Desolation Canyon isn't even halfway over at this point, and it would be a bad place to lose gear or worse.
Chandler Falls
Chandler Falls is a read-and-run rapid, but at low water, it can flip an inflatable kayak. Run it down the tongue in a raft and enjoy the splash!
Joe Hutch
Joe Hutch, or "Cow Swim Rapid," is the biggest rapid at high water, rivaling the rapids in the Grand Canyon. Easily class IV at high water, this rapid should always be scouted on river right. Just past Joe Hutch, look for the abandoned homesteads on the left, one of the many historical sites in the canyon.
Wire Fence
A big class III wavetrain with a prominent tongue. You can scout this one on the river right by pulling in at Wire Fence camp and taking a short hike up a trail along the river.
Three Fords
Three Fords rapid is the biggest rapid at low water. The usual run is down the right, with big waves and holes in the main line. This rapid can be scouted at the same time as Wire Fence.
Just after you finish this stretch of river, Desolation Canyon ends, and Gray Canyon begins. River rafting through Gray Canyon has a different feel than Desolation, as the rapids become smaller and the red rock turns gray.
Coal Creek
This is the last class III of the trip. At high water, this is a big hit with a hole at the top to avoid. At low water, this is a smaller wave train with a rock garden to navigate at the bottom.
You can scout Coal Creek on the right, where you can also see a stone cabin on the other side of the river. After this one, the flat water returns for a while, and only a handful of class II rapids remain.
Life On The River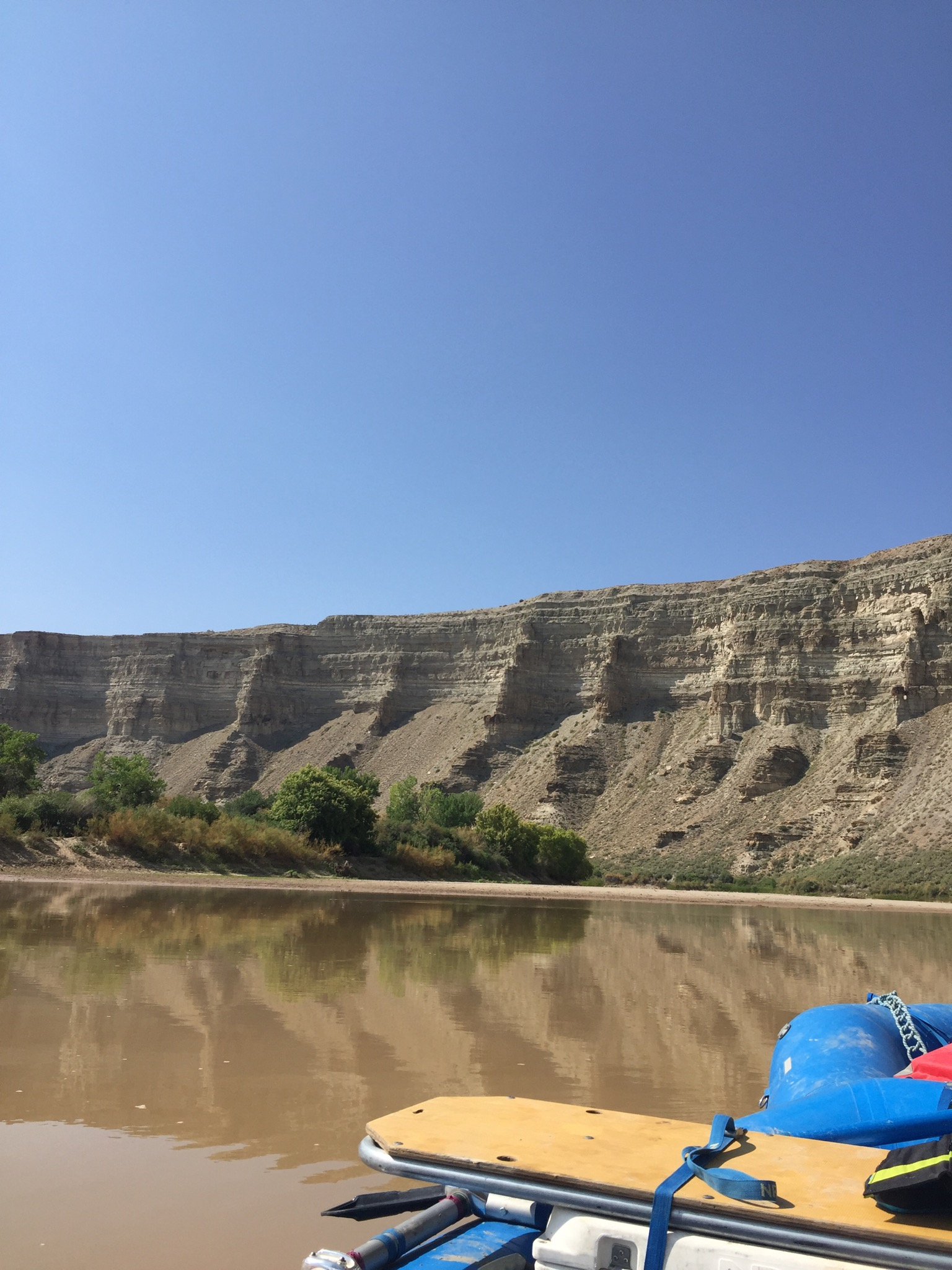 Camping
Desolation Canyon rafting isn't just about the rapids. This trip also has some of the best camping in Utah. At high water, breaks in the tamarisk along the bank lead back to stands of cottonwood trees and junipers that shade your tent sites. At low water, large sand bars appear with plenty of room for games of bocce or volleyball. There are too many camps to count on this trip, and there isn't a bad one among the bunch.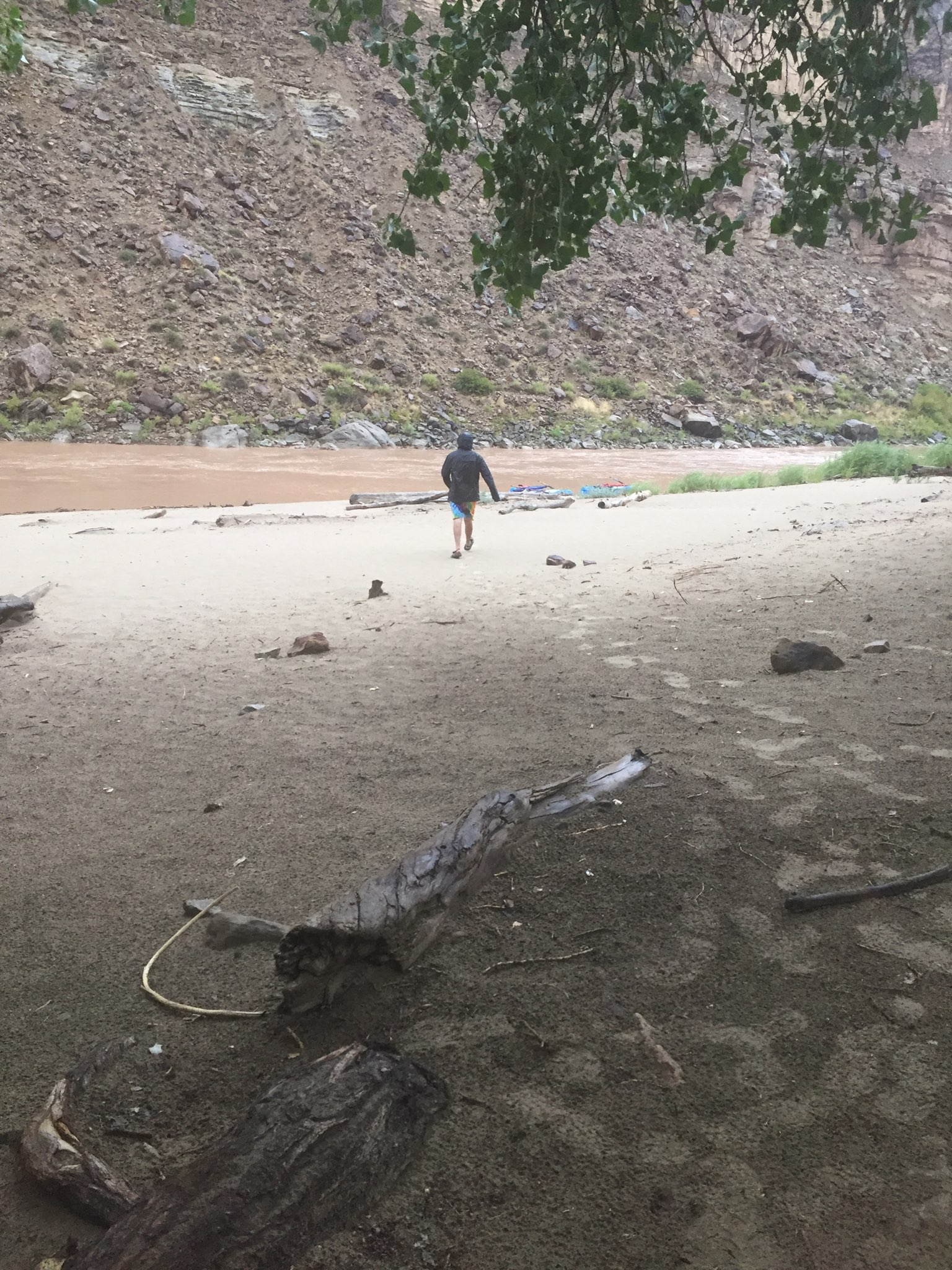 These camps are as good as any you'll find in the Grand Canyon and other desert river trips. Some have excellent hiking, some have great views, and some are good for lapping small rapids in an inflatable kayak or paddleboard.
If anything, you'll wish you had more days to spend in the canyon. However, there are some notable places where you are not allowed to pitch your tent.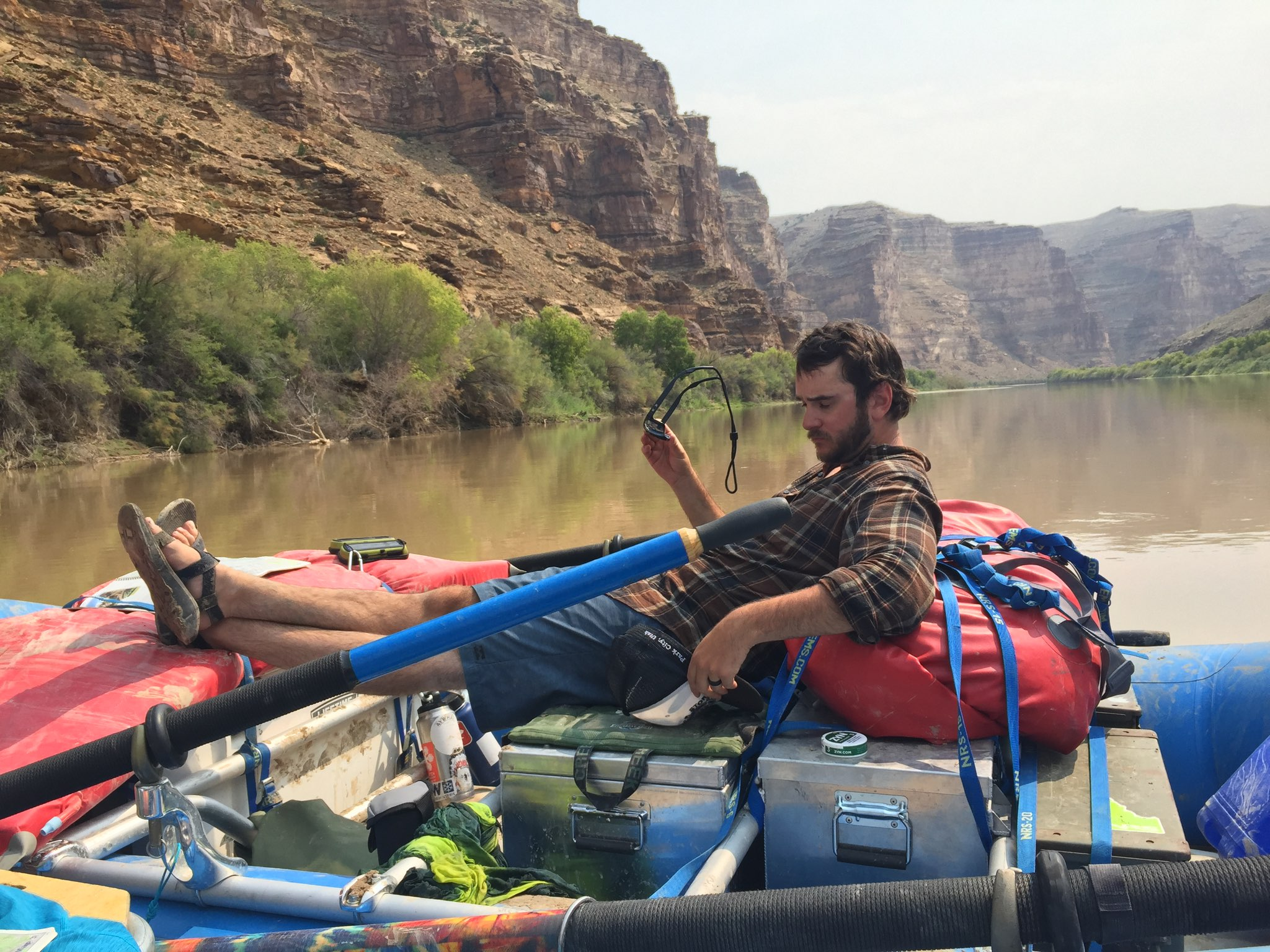 Where Not To Camp
River Left
For most of the trip, until you pass Coal Creek, the left side of the river is off limits to camping and hiking. The Ute Reservation owns this side and does not allow boaters to use their land. Please be respectful of tribal land and stay on BLM land on the river right while you float the Green River.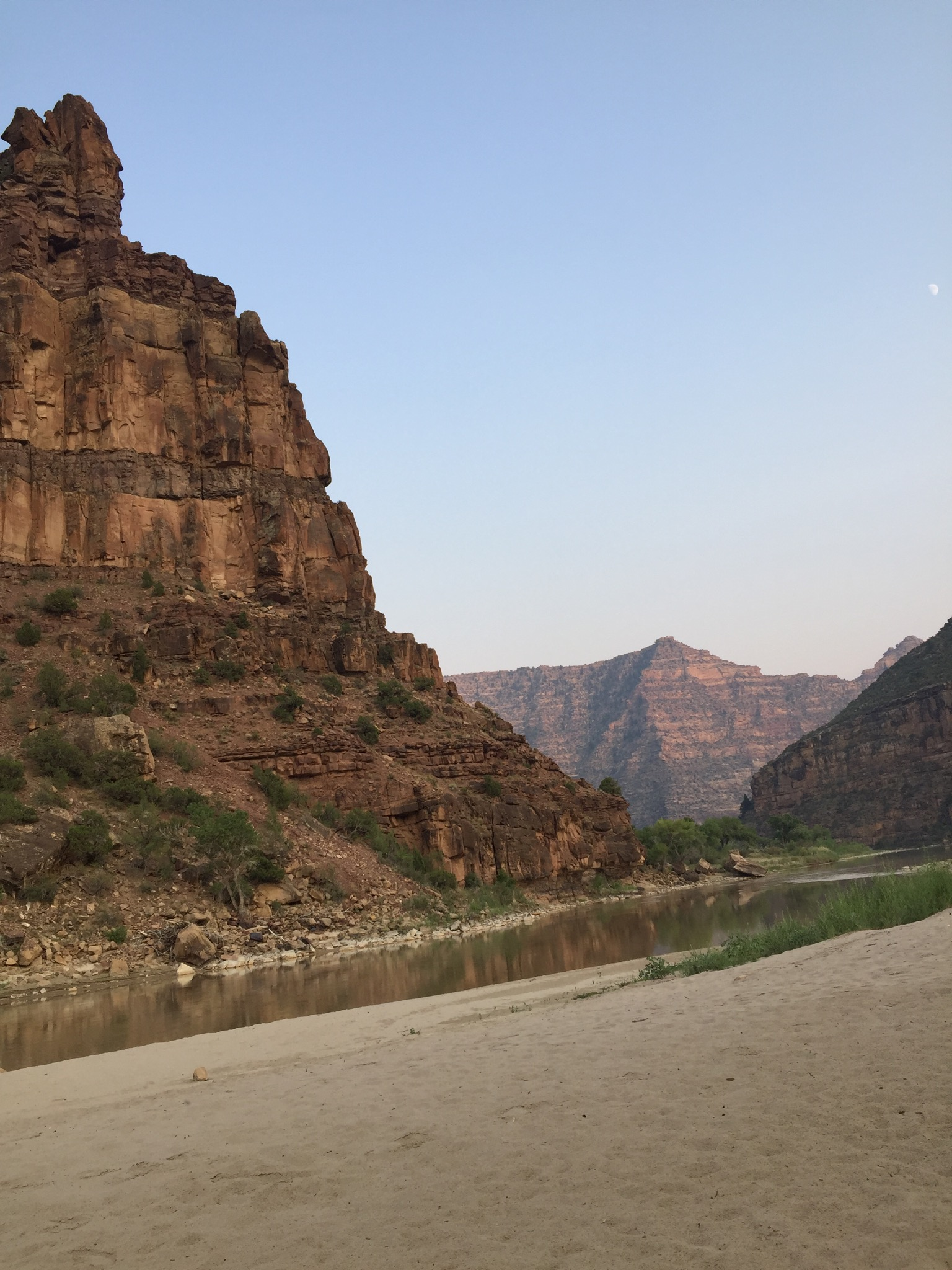 Rock Creek
Rock Creek Ranch is one of the few places on river right that is privately owned, and no camping is allowed within 1/4 mile of Rock Creek. This is an excellent place to filter water if you did not bring all that you need for your trip, but as with the Ute Reservation, please be respectful of private property.
Wildlife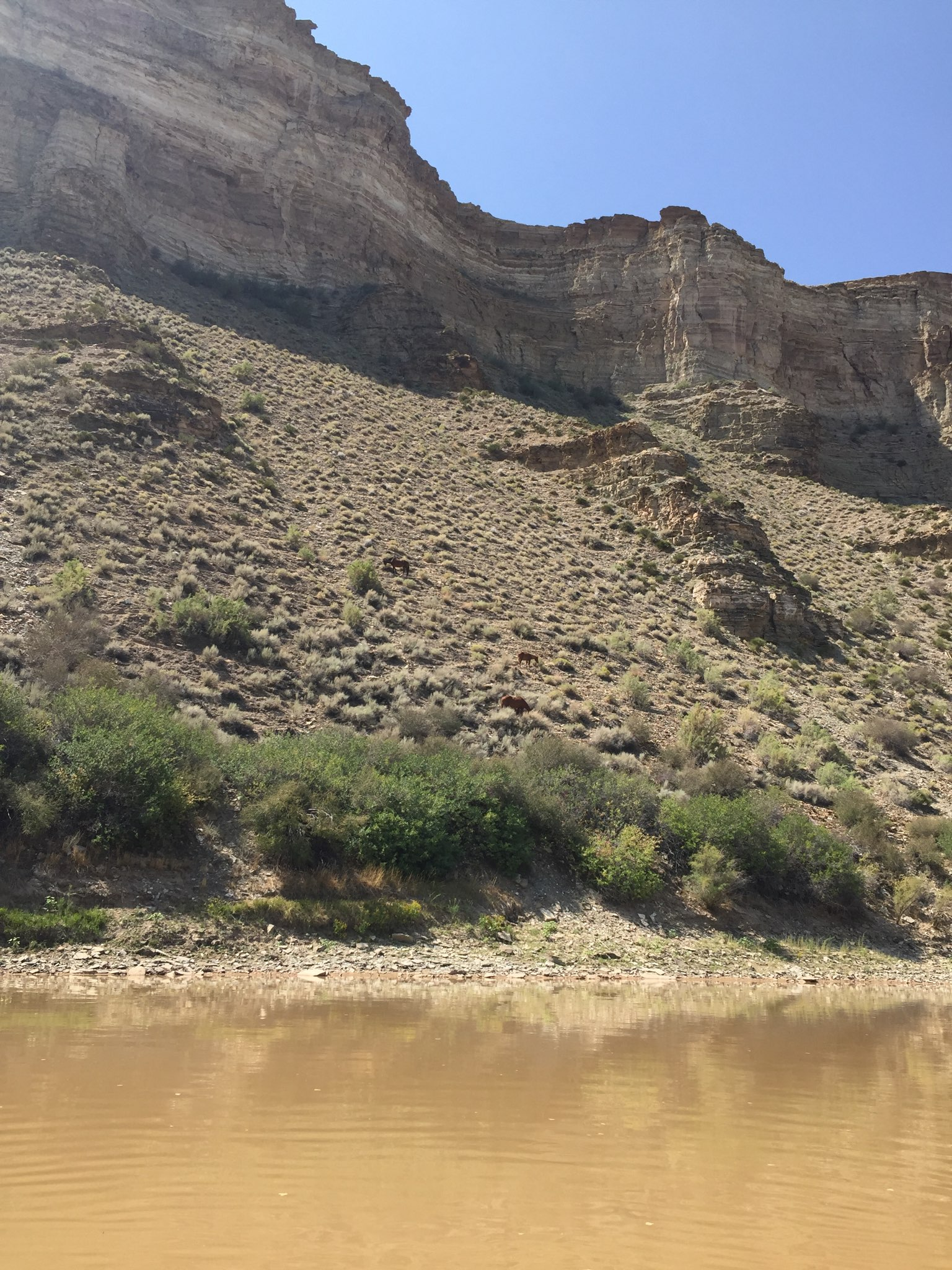 On Land
The Green River through Utah is full of wildlife, including bears, bighorn sheep, and even wild horses! Beavers have been known to make dams in the side streams of Desolation Canyon, and you may even see river otters jumping in and out of the river.
While wild animals are fun to see and take pictures of, do not approach or feed any wildlife you may come across on your trip. Keep a tidy camp and use bear-proof dry storage and coolers. Many wild animals can be dangerous to humans, and besides, as they say, "A fed bear is a dead bear."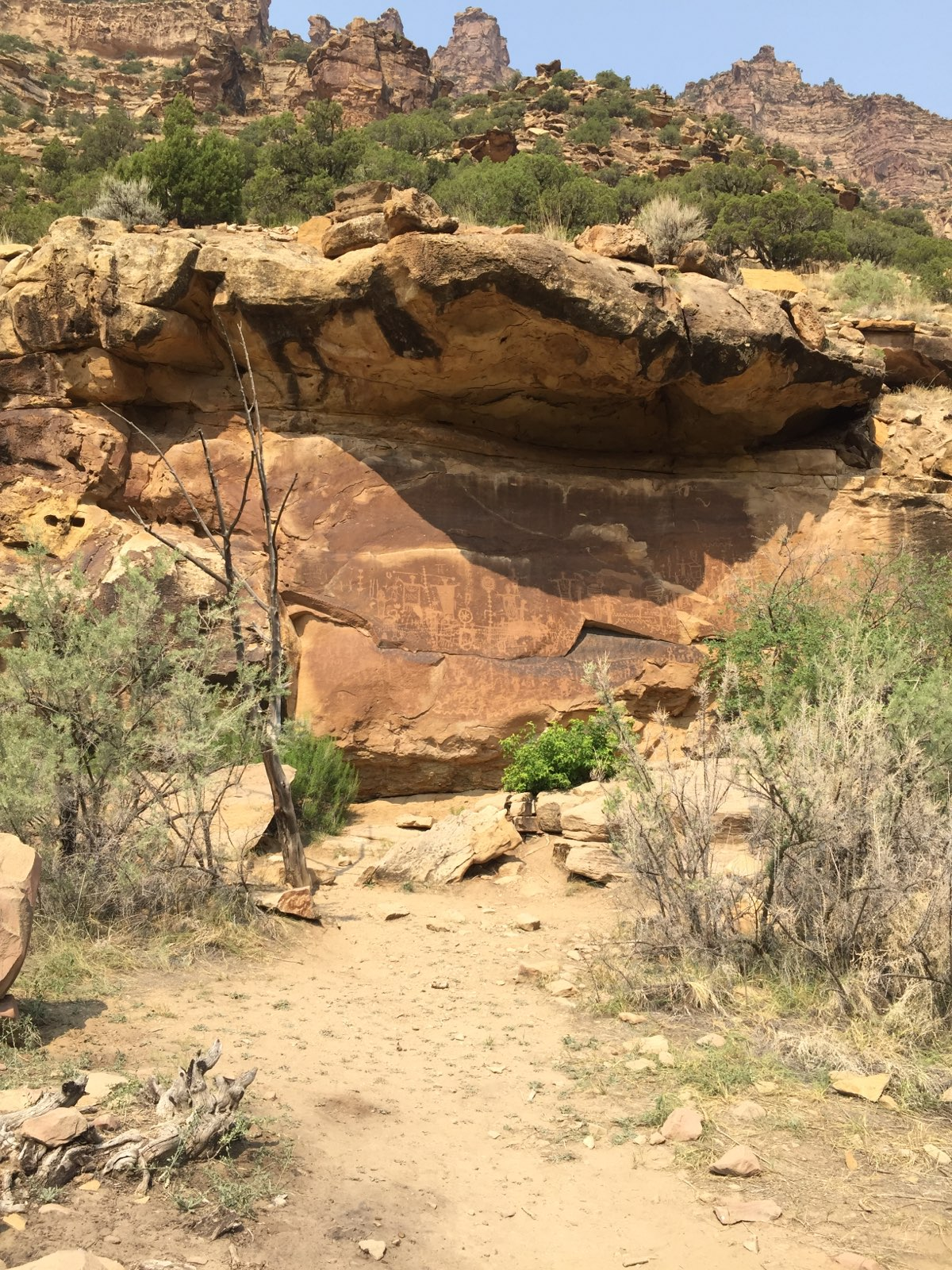 In The River
Fishing is also popular on this stretch. If you decide to bring your rod, make sure you have a Utah fishing license and know which fish are native (and must be returned to the river) and which are invasive (and must NOT be returned).
Also read : Floating the Deschutes River
Conclusion
Desolation Canyon is one of the best river trips in Utah. While it may not have the big rapids of the Grand Canyon or other famous river rafting trips, it has plenty of whitewater to keep anyone interested and some of the best camping in America. If you haven't made this trip yet, what are you waiting for?
You can also go for Mckenzie river Rafting trips which is both exiciting and full of adventures.
Fast Fact About Desolation Canyon
What class rapids are on Desolation Canyon?
The canyon has dozens of rapids and riffles, most within the Class 2-3 range.
Do you need a permit to raft Desolation Canyon?
During the whole year, the Desolation-Gray Canyon section requires a float permit. A max of 25 people are allowed per permit. Dogs are not allowed on this trip unless they are registered service animals.
How long is Desolation Canyon?
It takes 84 miles from Sand Wash Ranger Station to the Swaseys River Ramp and Campground.
What river is Desolation Canyon?
Desolation Canyon is a section of the Green River. Desolation Canyon covers 288,884 acres and is one of the largest Wilderness Study Areas in all the contiguous 48 U.S. states.
Also read : What To Know Before You Raft The John Day River